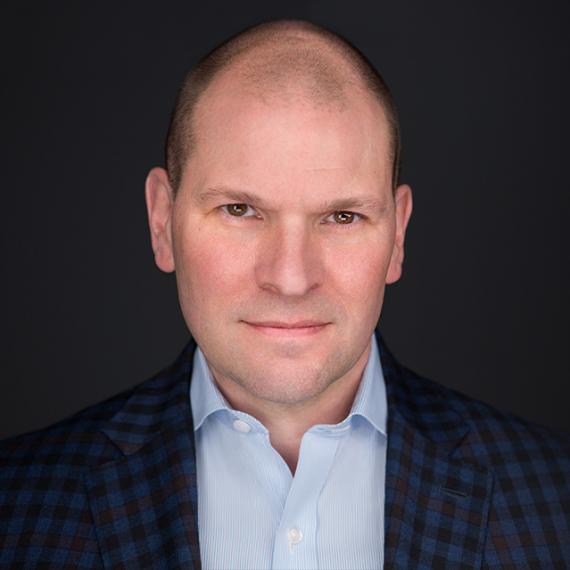 Ty Howton
Executive Vice President, General Counsel and Corporate Secretary
"Sarepta embodies the sense of mission that can be found in biotech, but here, it's more robust. You can feel the spirit on a daily basis."
As Sarepta Therapeutics' Executive Vice President, General Counsel and Corporate Secretary, Ty leads the Company's global legal and compliance functions. His experience spans over 20 years in the biotechnology industry having served in senior roles at Vertex Pharmaceuticals and Genentech.
Ty asks himself three career-related questions every year: "Do I love who I'm working with? Do I love who I'm working for? And do I love what I'm doing?" Since joining Sarepta in 2012, the answer to each has been a resounding yes. "Indeed, we have talented and passionate employees, a courageous management team and a certain perseverance you don't find in many companies. In each case, qualities driven by an unwavering sense of mission."
Ty was a contributor to that perseverance during the years that led up to the approval of Sarepta's first RNA therapy for Duchenne muscular dystrophy. "Today, we have broader opportunities and resources that put us at the doorstep of changing the treatment of patients as we know it today."
Since joining Sarepta, Ty has successfully led an increasingly larger team comprised of a diverse mix of highly experienced professionals from a wide variety of backgrounds, attracting some of the industry's brightest legal minds. Ty's extensive industry experience, leadership and professional abilities are central to not only attracting, but growing and retaining talent, which has served to strengthen Sarepta's legal and compliance functions as the Company continues to expand its presence around the world, launch new products, and advance its portfolio of product candidates.
Prior to joining Sarepta, Ty served as the Senior Vice President, Chief Legal Officer and as a member of the executive team at Vertex Pharmaceuticals Incorporated, a publicly traded biotechnology company. In this capacity he participated in the general management of the company and oversaw all aspects of the Vertex global legal and compliance departments. Prior to his appointment as Chief Legal Officer at Vertex, he served as the Chief Compliance Officer. In this capacity, he was responsible for designing and implementing the Vertex corporate compliance program, as well as chairing the company's Corporate Compliance Committee. Prior to joining Vertex, Ty worked at Genentech, Inc., a biotechnology company, where he served in a number of legal roles before becoming the company's chief healthcare compliance officer. Prior to joining Genentech, he was a member of the Sidley Austin LLP corporate healthcare practice where he advised on corporate transactions involving life science companies and provided regulatory counsel.
Ty holds a BA from Yale University and a JD from Northwestern University School of Law.