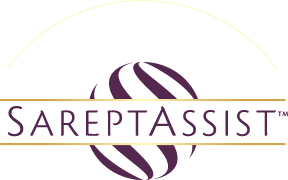 SUPPORT, BY YOUR SIDE
™
Caring for a child with Duchenne can be complicated. Our experienced and dedicated Case Managers are here to help you navigate the complexities of starting and staying on therapy. Our goal is to answer questions and provide information on:
Insurance Options
Out-of-Pocket Costs
The Prior Authorization Process
On-Site or At-Home Therapy Options
Financial Assistance Options
Other Sarepta Resources and Programs
Financial assistance programs
SareptAssist offers information on a range of programs, including:
PATIENT CO-PAY ASSISTANCE PROGRAM

Financial assistance options available to eligible patients for certain drug-related out-of-pocket costs, including co-pays, co-insurance, and deductibles

PATIENT ASSISTANCE PROGRAM (PAP)

Help investigate options for patients who are uninsured and meet certain eligibility requirements

PATIENT ASSISTANCE FOUNDATION SUPPORT

Connects you with independent charitable organizations that may offer financial assistance with co-pays, infusion costs and premiums
Your personalized support starts here
Through SareptAssist, you will be connected to a dedicated Case Manager with experience in rare diseases, including knowledge of insurance plans and healthcare networks. Your Case Manager will work with you to provide one-on-one, personalized support.
The Faces of Care: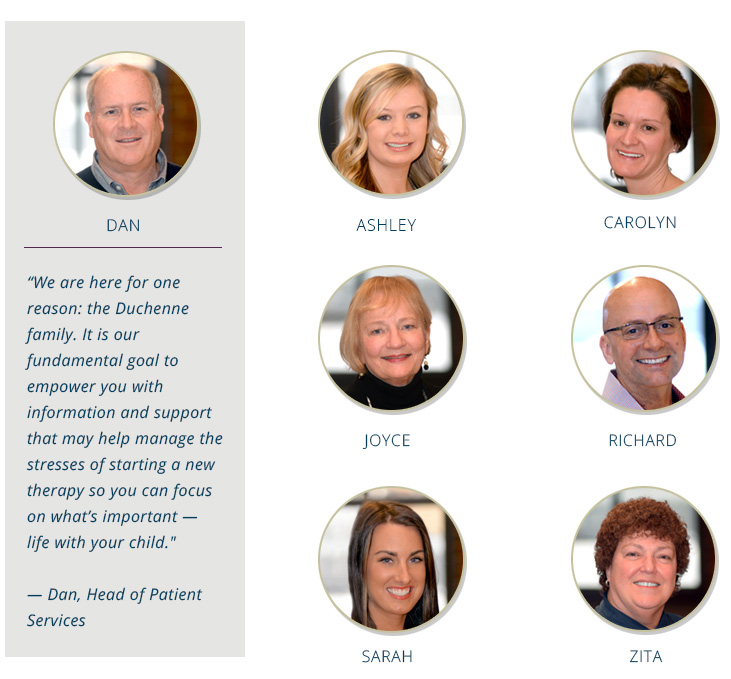 Support throughout your treatment journey
Your personal SareptAssist Case Manager is here to help.
Get Started
We're available Monday through Friday, 8:30am – 6:30pm ET
1-888-SAREPTA (1-888-727-3782)
Spanish-speaking Case Managers and interpreters for other languages are available.