Some see slow and steady scientific progress.

We see a revolution.

Sarepta is a global biotechnology company on an urgent mission: engineer precision genetic medicine to reclaim futures otherwise impacted or cut short by rare diseases.

We're ushering in a new era of drug development, with the goal of shortening the time from lab to patient, building the world's largest gene therapy manufacturing capacity, and rethinking access and reimbursement models for revolutionary new treatments. We are in a daily race to transform genetic understanding into genetic medicine. Because every day is an opportunity to change the lives of people living with rare disease.

Some think a cure for a rare disease is a miracle.

Our scientists would disagree.

Sarepta is engineering solutions for rare diseases with science that is on the forefront of precision genetic medicine. Our platforms include: gene therapy, RNA technologies, and gene editing. We are in a daily race to save lives stolen or impacted by rare disease.

Patients can't wait for the next breakthrough in medical research.

So neither will we.

While there may be as many as 7,000 rare diseases, only a small percentage have treatments. That is why we are relentless in our dedication: Leverage the best science to help as many patients as possible. Today, we are doing just that in Duchenne muscular dystrophy, in six forms of limb-girdle muscular dystrophy, and in Charcot-Marie-Tooth disease, among others. Sarepta will always follow the science and continuously evaluate other diseases and modalities to pursue.
Exploring the Potential of Gene Therapies for Limb-girdle Muscular Dystrophies
Dr. Louise Rodino-Klapac discusses the science of limb-girdle muscular dystrophies (LGMDs) and how our gene therapy engine will help engineer potential therapies for this group of inherited neuromuscular diseases.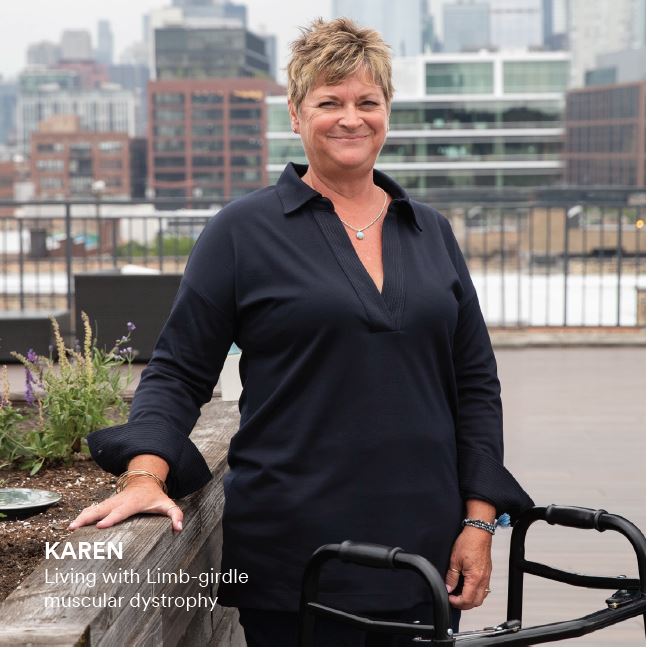 Sarepta's gene therapy engine at work in LGMD2E research
Sarepta's gene therapy engine provides a framework for creating a steady stream of new therapies for devastating diseases, such as limb-girdle muscular dystrophies.
Spotlight
The Complexities of Gene Therapy Manufacturing
Learn more about what goes into manufacturing gene therapies and Sarepta's approach to meeting the challenges inherent in making these transformative therapies a reality for patients with rare diseases.
RNA-Targeted Therapies: A Development Strategy for Protein Upregulation
Learn more about the biochemical structure of phosphodiamidate morpholino oligomers (PMOs) and PPMOs and their mechanism.
Highlights
Our FDA-Approved Treatments
Lean more about our FDA-approved treatments.
A Day in The Life at Sarepta
Hear from employees and how our mission drives their work.