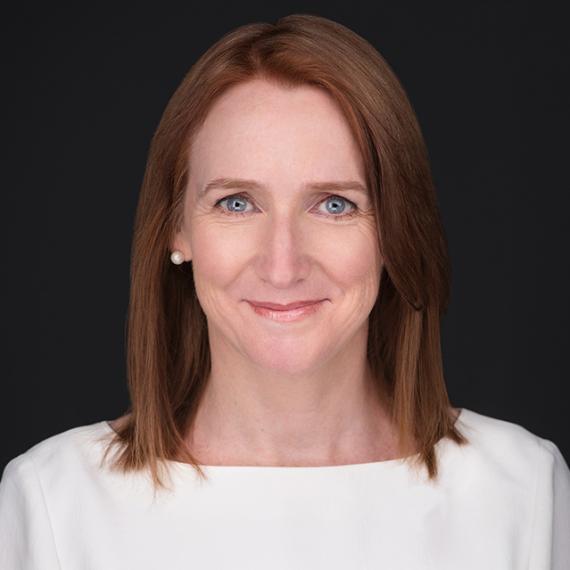 Diane Berry, PhD
Executive Vice President, Chief Global Policy & Advocacy Officer
"I feel this real connection to the patients we're having an impact on. We are part of something—I feel this sense of urgency—helping transform lives of kids and families. It's very rewarding. We have this culture of innovating. And I don't just mean the science but also on healthcare policy. Everything we do is pretty unprecedented." 
Diane Berry joined us in 2011. Coming to Sarepta from the federal government, she was looking to take her extensive experience in public program initiatives and apply it at a more personal level.
"I wanted to be able to make a more meaningful impact on the lives of others." 
At Sarepta, where working with patients with rare diseases and their families is a daily mission, she has found an opportunity for creating that human impact, and more.
"I feel this real connection to the patients we're having an impact on. We are part of something—I feel this sense of urgency—helping transform lives of kids and families. It's very rewarding. We have this culture of innovating. And I don't just mean the science but also on healthcare policy. Everything we do is pretty unprecedented." 
In the federal government, Diane's expertise in biochemical engineering led her to senior positions in both the executive and legislative branches, overseeing, and implementing biodefense programs. She was Subcommittee Staff Director and Senior Professional Staff member for the House Committee on Homeland Security. She also worked within the Department of Homeland Security in roles that included Chief Scientist, Director of Threat Characterization and Countermeasures, and Senior Biodefense Advisor.
Prior to government service, Diane was Senior Science Advisor at McKenna Long & Aldridge, an international law and public policy law firm. 
Diane earned her PhD in chemical engineering from Northwestern University and her BS and MS in chemical/biochemical engineering from Tufts University. In 2019 she joined the BioOhio Board of Trustees and was named one of The Top 25 Women Leaders In Biotech by The Healthcare Technology Report.