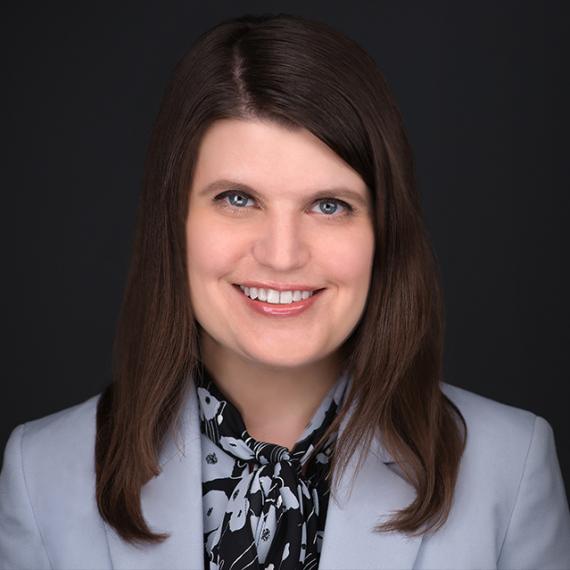 Louise Rodino-Klapac, PhD
Executive Vice President, Chief Scientific Officer
"I'm here to bring gene therapy to life. We have to be creative; we need to transform the paradigm. There isn't a path to guide us. We're making the path."
Louise joined Sarepta in June 2018 and was appointed executive vice president, chief scientific officer in December 2020. Prior to this role Louise served as Sarepta's senior vice president, gene therapy. She has led the design of most of Sarepta's late-stage gene therapy candidates, has built and led Sarepta's Gene Therapy Center of Excellence (GTCOE) in Columbus, Ohio, and has oversight for Sarepta's Gene Editing Innovation Center (GEIC) in Durham, N.C. She is renowned for her contributions to neuromuscular biology, which have profoundly advanced the field. She is author to a significant body of published, peer-reviewed work, the recipient of multiple awards recognizing her impact and accomplishments as a scientist and leader, is a National Institutes of Health (NIH) Fellow appointee, and is a current Board member of the Association for Regenerative Medicine, as well as a member of the American Society for Gene and Cell Therapy, and the American Academy of Neurology. She is the former head of the Laboratory for Gene Therapy Research at Nationwide Children's Hospital and co-founded and served as chief scientific officer of Myonexus Therapeutics before it was acquired by Sarepta in 2019.
Louise was attracted to Sarepta because of the urgency of its goal to turn investigational programs into reality.
"That's why I'm here. To bring gene therapy to life. We have to be creative; we need to transform the paradigm. There isn't a path to guide us. We're making the path."
At Nationwide Children's Hospital, her efforts drove the decade-long research project that led to micro-dystrophin gene therapy, Sarepta's investigational treatment for Duchenne muscular dystrophy. She is also the inventor of 5 of Sarepta's limb-girdle muscular dystrophy programs, which are part of our gene therapy engine approach to treating multiple genetic diseases. Overall, her work has led to 11 investigational new drug applications.
Louise's interest in genetics started in junior high school, when the idea of genetic medicine was still largely theoretical. "I made a decision then that this is what I wanted to do for the rest of my life, and essentially I've never wavered." 
Louise holds a Bachelor of Science degree in biology from Kings College and a PhD in molecular genetics from Ohio State University.