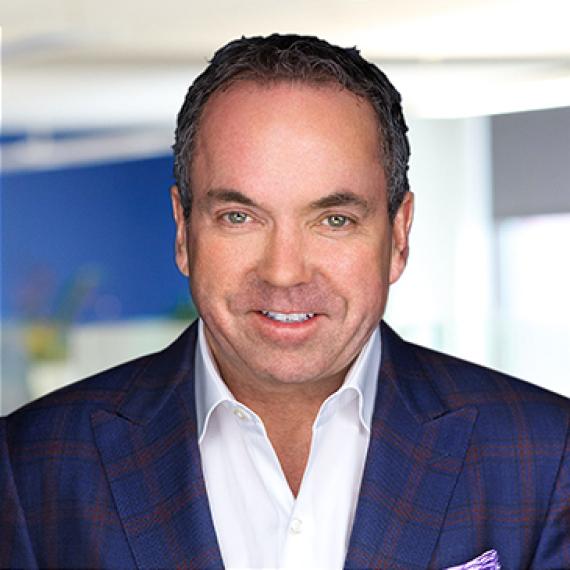 Douglas S. Ingram
President and Chief Executive Officer
Doug Ingram has served as President, CEO, and board member since 2017. He has no ambiguity about Sarepta's mission:
"We know why we get up every day and work as hard as we do. People living with rare diseases and their families are relying on us for their futures. We're in a position to extend and change the lives of so many people. The opportunity to do good is just breathtaking."
Doug has a single-minded focus to make Sarepta the leader in precision genetic medicine and rescue lives devastated by rare genetic disease. "I saw something in Sarepta that was special. An opportunity to be part of something important. Much of what we're doing has never been done before. It has the potential to upend the entire medical system."
Doug likes to make clear that Sarepta is different from most biotechs clustered around Kendall Square in Cambridge. "We're a commercial-stage organization with the resources to bring precision genetic medicine from discovery all the way to the patient."
Doug's two decades in the pharma-biotech world began at Allergan, which he joined as General Counsel in 2001, holding positions of increasing responsibility until being named President in 2013. When Allergan was acquired by Actavis in 2015, he moved on to Chase Pharmaceuticals, serving as President and CEO before coming to Sarepta.
Doug received his JD from the University of Arizona and his BS from Arizona State University. He sits on Relay Therapeutics' Board of Directors.