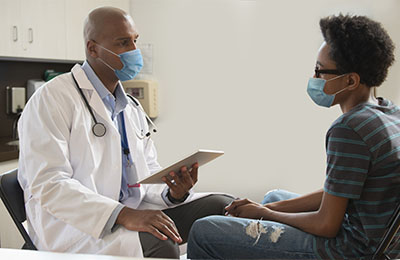 Patient registries are powerful tools for collecting information about a variety of conditions or therapies. Observational patient registries may be designed to collect foundational information about a condition or to collect information about a product. This summary focuses on registries to collect foundational information.
In rare diseases, where small patient numbers can make it more challenging to characterize a disease or distinguish among sub-types within a given disease, observational registries play an important role in better understanding the condition by collecting real-world data on patients who share a rare disease to enhance the existing body of data. This information can help inform the development of potential new medicines. For patients and families, registries can provide a source of information for learning more about their disease, disease management, and participating in a community with shared experience. 
Only 5 percent of the 7,000 or so known rare diseases currently have treatments – in part because they are not well understood. When a patient is diagnosed with one of these diseases, they face what can feel like a labyrinth of unknowns. The reality is that since so few people have had a specific rare disease, there can be much to learn – the causes, symptoms and progression; how it affects a patient's quality of life; and how to treat it. Registries are an important tool for gathering this information so that patients and their families, physicians, and those working to develop therapies can understand the disease – and how to manage it – as fully as possible.
Registries are studies designed to collect data from a group of people living with a disease – individually and collectively – over time to enhance the understanding of disease progression, symptoms, and management.  These data are voluntarily collected from patients who enroll in the registry, and personal information is removed to maintain confidentiality. The data itself can be patient-reported, collected by clinicians, or automatically collected through wearable devices. Registries can be sponsored by a government agency, nonprofit organization, health care organization or a company, and the data are often used by biotech and pharma companies to inform clinical development for therapies aimed to treat these diseases, and by regulators who look to better understand the full body of data about a disease to assess treatment.
How registry studies differ from clinical trials
While they do share similarities, registries are distinctly different from clinical trials. Registries are a critical resource for designing future clinical trials, and they are used in two major ways: registry data often inform clinical trial design (for example, which endpoints to measure), and in some cases, can be used in place of a placebo arm. 
To determine the safety and efficacy of an investigational therapy, a randomized controlled trial (RCT) is often used, comparing the medicine being studied to the current standard of care. Patients are randomly selected to participate in one of two "arms" of the trial – the investigational arm or the control arm. For rare diseases, the small numbers of patients in a given disease can make enrolling enough eligible patients challenging to accurately conduct an RCT. In other instances, there may not be an approved medicine or standard of care to conduct a comparison to the investigational medicine. In some of these cases, registry data can be used in place of a placebo. These data usually come from a natural history study, a type of registry that gathers genetic, demographic, environmental and other relevant information to understand the progression of a disease when there is no approved treatment. These data can then be used to build a control arm – a "historical control" – that reflects real patients and is complementary to the arm of the study investigating a specific treatment.
There are a few other ways registries can be used. For FDA-approved medicines, registries can gather real-world evidence (RWE) from patients taking the therapy over time. This allows for longer-term observational data collection outside of the controlled clinical trial setting to help identify trends about an approved therapy. Observational registries also make it easier to identify patients who are eligible for a clinical trial, as participants are often drawn from a pool of candidates who are involved in a registry. Data from the registry can help define eligibility criteria used in clinical trials to ensure the population being studied is similar. 
"At Sarepta, we use registry data to help inform our approach to developing therapies for patients with rare diseases and gather real-world evidence from our approved treatments," said Liz Smyth, executive director, Medical Affairs at Sarepta. "Data from registries help us learn about rare diseases – and even distinguish among sub-types within a disease. Like so many rare diseases, there are a lack of treatments, and insights gleaned from registries provide insight into what is meaningful to patients and how we can best serve them." 
Cultivating a community 
For patients, there are many reasons to consider participating in a registry. Registries can directly link patients with the research and advocacy community. These communities provide support where patients and their families can learn more about their disease, disease management, and connect with other who have similar experiences. 
"At the Jain Foundation, we are pleased to offer members to participate in a privately curated 'forum.' Not only does the forum allow for direct communication between patients and dysferlin-dedicated scientists, but it is also a safe and private place built on a community of trust where patients can share and learn from each other's experiences," said Sarah Shira Emmons, director of global patient outreach and community strategies at the Jain Foundation, a limb-girdle muscular dystrophy research and advocacy organization. 
"For people who are navigating how to understand and manage their rare disease, participating in a registry can be a great place to start. Every contribution, whether it's contributing one's own data, or sharing an experience of participating in a registry with other members of the community, can make a profound difference.  Registries sometimes act as a beacon to researchers. A registry may signal that there is a significant population of people who are organized and training their eyes toward understanding the disease.  Inherently, it suggests that the foundation for further study is being built. Additionally, supporting or participating in a registry is a way to illustrate that one's experience counts," said Siobhan Fitzgerald, executive director, Patient Affairs and Global Policy at Sarepta. 
To learn about registries for Duchenne of LGMD, check out the following: