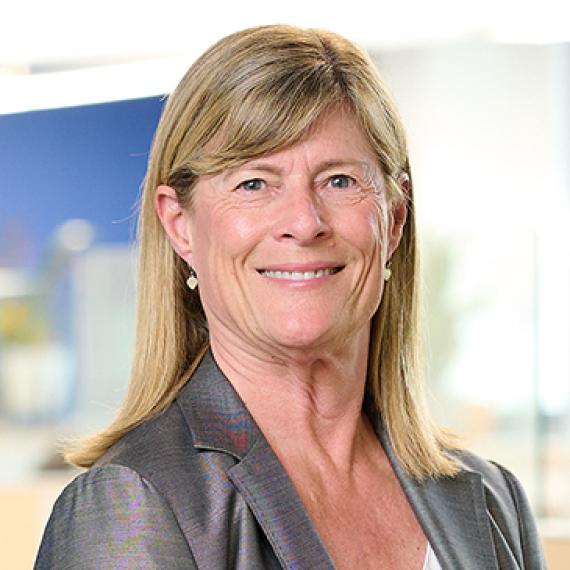 M. Kathleen Behrens, PhD, has served as a member of our Board since March 2009 and Chairperson of the Board since April 2015. She also serves as a member and Chair of the Audit committee and as a member of the Research and Development committee of the Board.
Dr. Behrens served as a member of the President's Council of Advisors on Science and Technology from 2001 to early 2009 and as Chairwoman of its Subcommittee on Personalized Medicine. She has served as a public-market biotechnology securities analyst, as well as a venture capitalist, focusing on healthcare, technology, and related investments. 
Dr. Behrens was instrumental in the founding of several biotechnology companies, including Protein Design Labs, Inc., and COR Therapeutics, Inc. She worked for Robertson Stephens & Co., an investment bank focused on technology companies, from 1983 through 1996, serving as a general partner and managing director. Dr. Behrens continued in her capacity as a general partner for selected venture funds for RS Investments, an investment management and research firm, from 1996 through 2009, after management led a buyout of that firm from Bank of America. While at RS Investments, from 1996 to 2002, she served as a Managing Director, and from 2003 to 2009, she served as a consultant to the firm. 
From 1997 to 2005, Dr. Behrens was a Director of the Board on Science, Technology and Economic Policy for the National Research Council, and from 1993 to 2000 she was a Director, President, and Chairwoman of the National Venture Capital Association. Since December 2009, Dr. Behrens has worked as an independent life sciences consultant and investor. She was a director of Amylin Pharmaceuticals, Inc., from June 2009 until Amylin's sale in 2012 to Bristol-Myers Squibb Company.
Dr. Behrens also served as the President and Chief Executive Officer of a private oncology services company, KEW Group Inc., based in Cambridge, Massachusetts, from January 2012 to July 2014. In January 2019, Dr. Behrens was appointed to the board of directors of IGM Biosciences, a private biotech company that is developing IgM antibodies, initially for oncology indications. In May 2019, Dr. Behrens was appointed to the Board of Directors of MiMedx Group Inc.—a biopharmaceutical company developing, manufacturing, and marketing regenerative biologics utilizing human placental allografts—and was named Chairperson.
Dr. Behrens holds a BS in biology and a PhD in microbiology from the University of California, Davis.