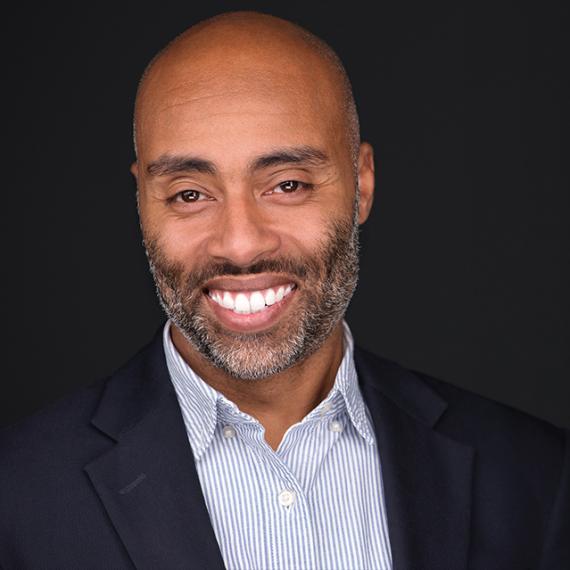 Ian Estepan, Sarepta's executive vice president and CFO, was recently recognized by the Boston Business Journal as a 2022 CFO of the Year. The award honors the best in local finance from across all industries.  
As CFO, Ian oversees Finance, Corporate Strategy, Business Development, Strategic Alliances, Investor Relations, Corporate Affairs, and Diversity, Equity and Inclusion. Here, he shares his journey to Sarepta, his thoughts on the role of the CFO in today's biotech industry and his personal leadership style. 
Q: What does this award mean to you? 
Ian: I am truly honored and humbled to receive the award because to me it is an acknowledgement of every single person at Sarepta. Although positioned as an individual award, it should be obvious to everyone that this is a recognition of our world-class organization. Of course, I have to give a special shout out to our amazing finance organization (wooo!), but that is far too limited in scope. Every function, every employee is integral to our success. We win together, and no matter the outcome I am just so happy to be part of the Sarepta team. Together we will change lives. #OneSarepta 
Q: You have been vocal about how CFOs in biotech need to evolve their role. Can you elaborate on how you see the role of CFO evolving?  
Ian: The biotech sector is built on identifying novel ways to treat illness by addressing the underlying causes – the genetic basis for disease. The CFO plays a critical role in building a sustainable business model for any enterprise; and in biotech that is best achieved through investment in innovation. In my role at Sarepta, it's ensuring that we fulfil our mission to deliver transformative therapies to people impacted by rare disease. We do that by investing in innovation – that includes research, collaborations, infrastructure and people – to deliver our mission over the long term.  
This is important, humbling work. But it's also energizing because it forces me and my colleagues across Sarepta to rethink and rewrite traditional approaches. The biotech industry is a vanguard of innovation – for evidence just look at the past two years and the rapid development of effective COVID-19 vaccines and treatments. Our industry has the potential to revolutionize healthcare in the coming years, but we need to couple the power of our scientific innovation with new business models. If we develop transformative therapies and patients can't access them, it's innovation without impact. And we fail the patients who need us most.  
As CFO, I share in the responsibility for ensuring patients have access to breakthrough medicines. Because we believe all patients who can benefit from biopharma innovation should benefit from these life-altering medicines, we are taking a leading role in advancing the dialogue around one-time gene therapies and the potential benefit to patients, caregivers and the healthcare system.  
That means providing the organization with the necessary capital to fund our work, continuing to build a pipeline that aligns with our three technology platforms of RNA, gene therapy and gene editing, and making the investments in manufacturing to produce therapies. Our unique business model and unrelenting pursuit of transformative innovation makes Sarepta stand out.  
Q: What is your philosophy around developing people? 
Ian: First, I have an open-door policy, which today also includes texting and instant messaging for all colleagues. No matter where an individual sits in the organization – and today that can mean working remotely – we are all working toward a common goal. Staying connected across our functions and teams helps us see opportunities and address challenges. 
When it comes to development, I'm a champion for others and I also challenge people. That willingness to challenge makes us all better. We also like to have fun and take the time to talk to one another and get to know one another. At Sarepta we say we are dragging tomorrow into today. It's a reflection of the urgency we feel to make a difference on behalf of patients. That mindset requires bold thinking and occasionally taking some risks. As a leader, I provide people with opportunities to grow and stretch. It's equally important to create an environment of trust where people feel comfortable, as trying something new also comes with it the possibility of failure.    
I am passionate about fostering a diverse and inclusive workplace that provides opportunities for all our colleagues. As executive sponsor of Sarepta's Diversity, Equity and Inclusion (DEI) program, I ensure visibility and prioritization of DEI initiatives to Sarepta's Executive Committee. As part of my DEI leadership role, I serve as executive sponsor for two of Sarepta's employee resource groups (ERGs): Pride, Sarepta's ERG for LGBTQ+ colleagues and their allies, and HUES, the Company's Black ERG. 
Although we often talk about our mission of serving patients, I believe serving our people is an equally important mission. It is a privilege to be in a position to invest resources in our individual and collective development. I love being surrounded by passionate, collaborative and mission-focused colleagues. There is nothing that makes me prouder and brings me more joy.  
Q: Along the lines of bringing your authentic self to work, how do you bring your authentic self to Sarepta? 
Ian: We are doing substantial work at Sarepta, but that doesn't mean we are always serious. I don't shy away from sharing a sense of humor. It's rare that you will find me in a suit or sport coat (and if I am, then you know I am faking it for a meeting). In fact, my team recently gave me a traditional letter sweater in Sarepta purple and gold. I wear it proudly and accept the ribbings from my colleagues.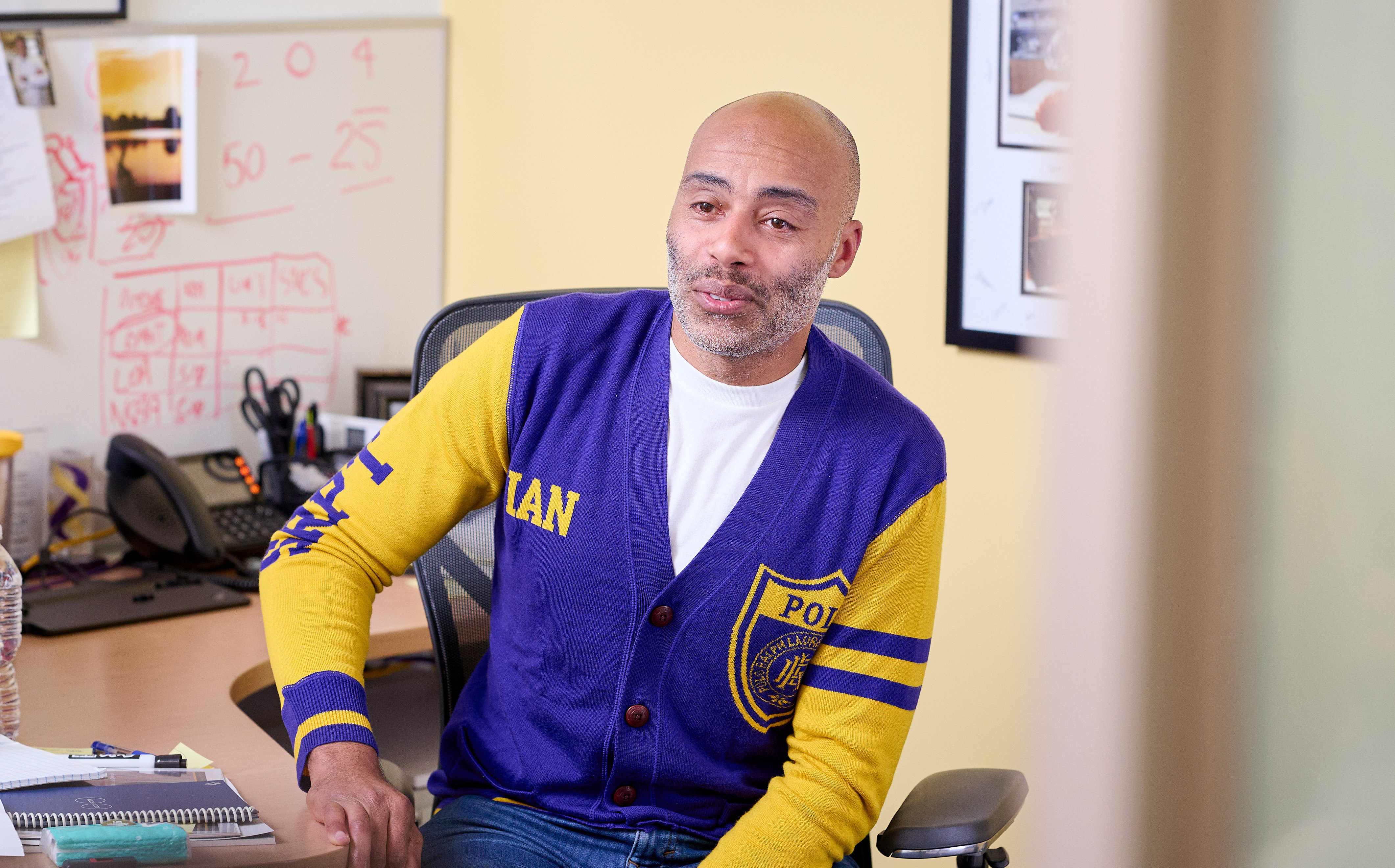 While I may be the CFO, I'm a science guy at heart. My mother is a pediatrician and I graduated from college with a pre-med degree and enrolled in medical school fully believing that I would become a physician. A summer internship at an investment firm sent me in a different direction and I pursued a career in biotech finance. But the same drive to change healthcare outcomes is what gets me up each morning.  
Having an authentic interest in others is a leadership responsibility and understanding how lives intersect with work and family is important for supporting people. The past two and a half years haven't been easy on anyone. Navigating virtual work, plus the emotional challenges of a pandemic, racial injustice and violence, war and all the more-typical challenges we face as humans (disease, loss, family tension) have taken a toll. Listening and understanding the needs of others is critical for sustaining a culture where individuals across the company can thrive, and it's among my top priorities.