Eddie Darton, M.D., is executive medical director of Safety Evaluation & Risk Management at Sarepta. He works on clinical trials evaluating an investigational gene therapy for individuals living with Duchenne. We're sharing his journey to Sarepta and commitment to always keep trial participants safe as part of a series exploring the people and stories behind Sarepta's genetic medicine revolution.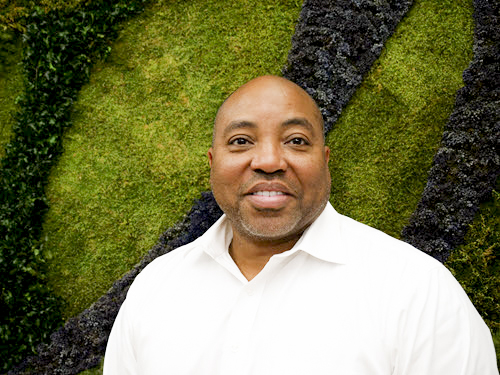 Hospital emergency departments tend to be fast-paced, sometimes chaotic environments. Providers need to process information quickly, think clearly and act decisively—all while keeping a watchful eye out for subtle or unexpected changes. "In the ER, you need to make split-second decisions. You can't sit there and ponder all day," Eddie said.
While Darton works in drug safety now, he began his career as a physician and worked for a time in the emergency department of a Naval hospital. Working in drug safety at a biotech company, where days are mostly spent at a computer pouring over patient data and charts, may seem a far cry from the ER. But the roles have more in common than you would think, according to Darton. That's because both are about managing risk, mapping a path to the best outcome and always doing what is right for patients.
Bringing an open mind, with a high level of suspicion
After he transitioned from clinical care to working in drug safety, or pharmacovigilance, one of Darton's biggest challenges was explaining his new role to people. "Everyone knows R&D, but they don't know us," he said. 
Pharmacovigilance is defined as the science and activities relating to the detection, assessment, understanding and prevention of adverse effects or any other medicine/vaccine-related problem.1 More simply: "Our job is to monitor the safety of approved medicines and therapies in development," Darton explained. "We're there if you experience an issue with a therapy. And we do everything we can to make sure the participants in a clinical trial are as safe as possible." 
Drug safety professionals like Darton develop the safety protocol for all stages of a clinical trial, identifying the medical and laboratory tests that will monitor patient safety, agreeing with regulatory agencies on how trial data will be collected and clarifying how serious side effects will be expeditiously reported. 
To develop a protocol, Darton studies all available data and literature to understand and anticipate safety risks. In rare diseases like Duchenne muscular dystrophy, where there is a smaller library of patient data (because the number of people affected is smaller and there are fewer participants in clinical trials), Darton must widen his search for safety information. "We look at what's known from non-clinical studies and animal studies, and we extrapolate things we see in those studies to what we might see in humans," he explained. "We also look at study data from other therapies in development. And we factor in the day-to-day real-world information we get from ongoing clinical studies. Only then do we have a good picture of safety concerns."
In this way, Darton's job is part scientist, part detective, part explorer of the unknown. "Working in gene therapy, we're at the leading edge of science and so much of the field is new," Darton explained. "You have to approach everything with an open mind but high level of suspicion, and then consider every angle."