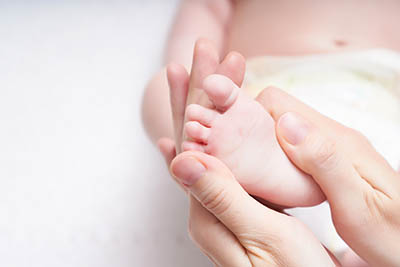 Sarepta recently joined forces with leading rare disease organizations—including the EveryLife Foundation for Rare Diseases, Orchard Therapeutics, BioMarin Pharmaceutical, and Retrophin—to modernize newborn screening in the United States. The effort will assess the capacity of the current newborn screening system to keep pace with the rapid advances in gene therapy innovation and make recommendations to improve the system in order to meet the needs of people with rare diseases.
Newborn screening is a public health program that detects certain genetic, treatable conditions at birth.  Despite the many achievements of NBS, there are limitations to the current system that cause significant delays between the availability of a treatment and initiation of newborn screening for a disease, putting infants and children at risk for preventable mortality and disability. Many rare but serious disorders, including Duchenne muscular dystrophy, now have approved treatments and promising pipelines yet progress toward access to newborn screen remains far slower than the pace of these medical advances.
"People with rare disease and their families should not be kept waiting when newborn screening has the ability to provide a diagnosis and earlier access to care," said Stacey Frisk, Global Policy, Government and Patient Affairs at Sarepta. "Working hand-in-hand with the rare disease community, we're affecting meaningful improvements in access to newborn screening." 
The average age of diagnosis of Duchenne in the U.S. has remained steady at 5 years of age for several decades, and there's typically a gap of approximately 2.5 years between the time symptoms are observed to when a patient receives a definitive diagnosis. The modernization initiative with EveryLife is one of several efforts supported by Sarepta to improve newborn screening in the U.S., including two pilot studies in New York and North Carolina focused on developing evidence to support nationwide newborn screening for Duchenne. 
New York began screening for Duchenne and related neuromuscular disorders in October 2019 through a pilot study in 11 hospitals. Screening will soon be available to all babies in North Carolina through EarlyCheck, a program of RTI International. The studies in New York and North Carolina are collaborations with leading patient organizations and other industry partners, along with experts and leaders within National Institutes of Health, Centers for Disease Control and Prevention, clinical experts, and the broader Duchenne community.
"Duchenne is present at birth and the progression of irreversible muscle damage begins in infancy." said Erin O'Rourke, senior director, Medical Affairs, Sarepta. "Newborn screening has the potential to eliminate the persistent diagnostic delay in Duchenne by identifying children shortly after birth to allow for earlier access to care including available treatment."