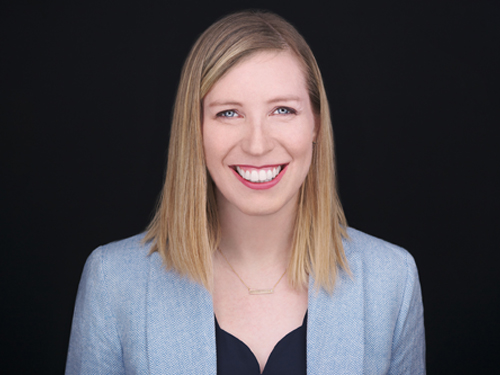 Stefanie Mason, M.D.'s, early fascination with space sparked a curiosity in frontiers and the possibilities of scientific exploration. After college, she chose medicine over stars, completing medical school and training in pediatrics before becoming triple board-certified in internal, pulmonary, and critical care medicine. She enjoyed clinical care and making a difference in people's lives, but never lost her enthusiasm for exploring the boundaries of what's possible. So, when an opportunity arose in the field of gene therapy, she made the leap.
"I loved working as a physician, and it was an incredible privilege to be a part of my patient's lives," she recalled. "But there's one kind of impact that's one-on-one when you treat someone and another kind of impact that's on a more global sphere."
Today, Dr. Mason channels her passion for discovery into her work as a senior medical director at Sarepta. "Gene therapy has the potential to shift the paradigm of rare disease care," she said. "When you take a step back and think about what that means for patients, it's about offering hope. The idea of being part of that is incredibly exciting." 
Building clinical trials
In her role at Sarepta, Dr. Mason oversees clinical development for the company's most advanced gene therapy program, an investigational treatment for Duchenne muscular dystrophy. She and her team are involved in every stage of the gene therapy's clinical trials, starting with designing the trial protocols. A clinical trial protocol is a document that outlines every detail of how each trial will be conducted, including the objectives, how to preserve the integrity of the data collected, and how to ensure the safety of trial participants.
In designing clinical trials, Dr. Mason and her team use certain rules to determine who can participate (inclusion criteria) and who cannot (exclusion criteria). By doing this, they make sure that the people who take part in the study share similar characteristics and are a good representation of the patient population the study is trying to help. This helps to make the results of the trial more trustworthy and accurate. It also means that the team designs multiple trials, for example one for participants who can walk and another trial for those in wheelchairs. This increases the chance that the new treatment, if proven safe and effective in the studies, could become available to even more people.  
Once a trial launches, Dr. Mason helps to oversee the day-to-day execution of the clinical trials, regularly communicating with trial sites and the physicians who administer the therapy and monitor the participants. And when a trial is completed, she supports the analysis and interpretation of the results.
"In clinical development, we're involved in the whole process, all the way from study conception – when it's just a twinkle in our brain about what should we study – to interpreting the data and determining if the therapy did what it was designed to do," she explained. "On a day-to-day basis, it could be anything from speaking to an investigator who is dosing [patients] in our trials, presenting data at a conference, writing up a document for a regulatory agency or looking at data to understand what it means."
That's the difference between having conversations about whether walking the halls at school all day is getting to be too much and running around a playground not visibly different from other children. That's a big difference.
– Dr. Stefanie Mason
Translating data and graphs into real terms
Though she's no longer on the frontlines of patient care, Dr. Mason said patients are always top of mind. This is especially true when she considers all the clinical trial data, and what the results mean in real terms for families impacted by Duchenne.
For example, the North Star Ambulatory Assessment (NSAA) is a functional-assessment tool that's used in many Duchenne clinical trials. NSAA is a 17-item rating scale that evaluates if a child with Duchenne can perform a range of functions, such as walking, running, rising from a laying position and more. Children are given a score for each of the 17 assessments, with 0 points given if the child can't perform the exercise; 1 point if the child can perform it with assistance; and 2 points if he can perform it unassisted. All the scores are then added to determine an overall score, with the maximum score being 34 points.
Learn more about the NSAA here.
"A change of even one point is clinically meaningful. That's the difference between having conversations about whether walking the halls at school all day is getting to be too much and running around a playground not visibly different from other children. That's a big difference," said Dr. Mason. "What that means to me is hope and optimism about the disease trajectory."