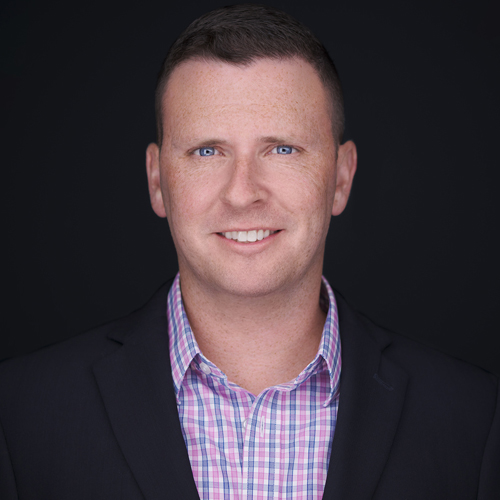 Shawn Marlow, director of Field Operations and Analytics at Sarepta, may not have followed in the firefighting footsteps of his grandfather and great-grandfather, but he is carrying on an important family tradition. 
Marlow's great-grandfather, George Graney, was a South Boston firefighter with a big heart and a knack for getting things done. In 1952, he rallied his fellow firefighters to pick up their boots, stand on street corners and go door-to-door to raise money for a local family whose two sons lived with Duchenne muscular dystrophy. The family had approached Graney, distraught that they could not afford to buy the wheelchairs their sons needed. Moved by the family's situation, Graney sprang into action, and the first Fill the Boot fundraising campaign was launched. 
Soon after, at Graney's urging, the International Association of Firefighters (IAFF) adopted the cause and formalized a relationship with the Muscular Dystrophy Association (MDA). In the years since, firefighters across the nation have filled boots and raised more than $690 million in donations for MDA, according to the IAFF.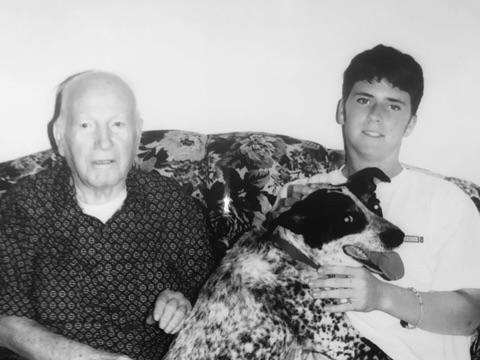 Growing up, Marlow's family would always stop to "fill the boot" to support the IAFFs commitment to the cause. He understood his great-grandfather launched the awareness campaign for Duchenne muscular dystrophy and he absorbed lessons about the importance and impact of service for others. He didn't anticipate that one day his life would come full circle and he would be working at an organization focused on supporting people living with Duchenne and other rare neuromuscular diseases. But the connection he feels to the mission and his family's legacy inspires him daily. 
"I think about [that father] coming to the firehouse and my great-grandfather saying, 'I've got an idea and we're going to help you,'" Marlow said. "I imagine the smile on that man's face and think about how it's not that different from what we're doing all these years later. We're trying to make a difference in people's lives."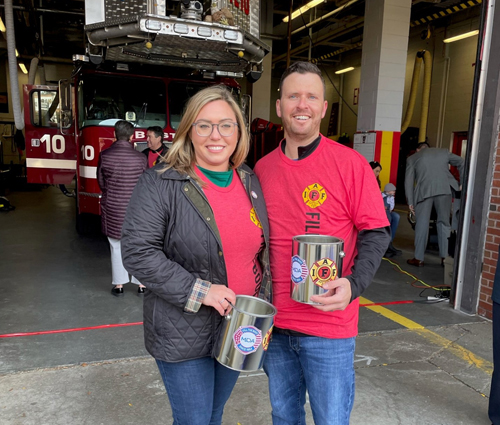 Always moving with urgency
Marlow joined Sarepta five years ago and today is responsible for leveraging data-driven insights to support various field activities. He uses advanced-analytics techniques to derive insights from large datasets and has a focus on helping healthcare providers and sites of care understand new treatment options for their patients. Though his work is mostly focused on data, he never loses sight of the individual patients behind the numbers. 
"As a company, we say we're trying to drag tomorrow into today," Marlow said. "With everything I do, I try to do it with urgency. We're not accepting that it might take months to complete a project when we know everyday matters to families waiting for new treatment options."
From legacy to leadership 
For the past few years, Marlow served as co-lead of Sarepta's MDA Muscle Walk Team, bringing his wife and two young children to participate in the event as part of Team Sarepta. The MDA Muscle Walk is an annual event held in communities across the country to raise awareness and empower people living with neuromuscular diseases to live life to the fullest potential. 
In 2022, Marlow was one of the top fundraisers for the Massachusetts Muscle Walk. In 2023, he and his co-lead focused on encouraging more Sarepta colleagues to join them at the event. Thanks to their efforts, the Sarepta team tripled in size from the year prior. Embodying the One Sarepta mindset and tenacity that are so much a part of Sarepta's culture, Marlow and his co-lead were successful in recruiting from so many teams and functions across the organization through a focus on teamwork, shared decision-making and empowerment.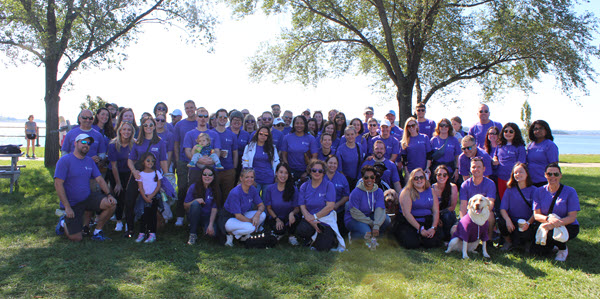 For Marlow, participating in the walk is more than a charitable gesture; it's an opportunity to take ownership of Sarepta's mission. "This is an opportunity to show up for the community in person and get grounded in our mission," he said. "It helps us go from passively to proactively engaging with our mission. It brings me back to what my great-grandfather did back in the day. You can't just sit idle; you need to take action." 
Marlow said he often thinks about how far things have come since 1952, when his great-grandfather raised money for wheelchairs and there were no approved treatments for Duchenne. "His goal was to change the disease, change life for those kids in some way," he said. "If he could see where we are now and all the advances in medicine, I think he would be very proud."