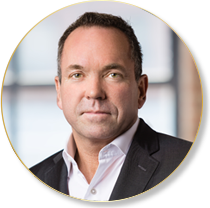 President and Chief Executive Officer
Douglas S. Ingram has served as our President, Chief Executive Officer and a member of our Board since June 2017. Prior to his appointment, from December 2015 until November 2016, he served as the Chief Executive Officer and President and a Director of Chase Pharmaceuticals Corporation, a clinical-stage biopharmaceutical company. Prior to joining Chase Pharmaceuticals, Mr. Ingram served as the President of Allergan, Inc., a pharmaceutical company, from July 2013 until it was acquired by Actavis in early 2015. At Allergan, he also served as President, Europe, Africa and Middle East from August 2010 to June 2013, and Executive Vice President, Chief Administrative Officer, and Secretary from October 2006 to July 2010, where he led Allergan's Global Legal Affairs, Compliance, Internal Audit and Internal Controls, Human Resources, Regulatory Affairs and Safety, and Global Corporate Affairs and Public Relations departments.
Mr. Ingram also served as General Counsel of Allergan from January 2001 to June 2009 and as Secretary and Chief Ethics Officer from July 2001 to July 2010. With the acquisition of Allergan by Actavis, Mr. Ingram consulted as a special advisor to the Chief Executive Officer of Actavis. Mr. Ingram serves as a director of Pacific Mutual Holding Company, a parent company for subsidiaries engaged in a variety of insurance, financial services and other investment-related businesses, where he is a member of the Compensation Committee, the Governance and Nominating Committee, and the Member Interests Committee. Mr. Ingram received his J.D. from the University of Arizona and his Bachelor of Science degree from Arizona State University.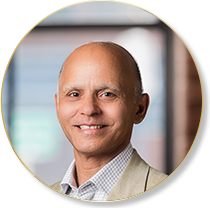 Senior Vice President and Chief Scientific Officer
Guriqbal "Guriq" S. Basi, Ph.D. was appointed as our Chief Scientific Officer in September 2017. He has 30 years of experience serving in increasing roles of responsibility in the pharmaceutical and biotechnology industries.
Previously, Dr. Basi served as Elan's Chief Science and Technology Officer and Head of Pre-clinical Development. He was also the former Chief Scientific Officer for Circuit Therapeutics, Inc. and Symic Biomedical. His thesis on gene regulation during muscle development, published in Molecular and Cellular Biology, was one of the earliest examples documenting alternative splicing in a cellular system. Over the course of his career, Dr. Basi has co-authored more than 25 peer-reviewed journal articles and is the owner of nearly a dozen U.S. patents. He served on the Scientific Advisory Board of the Parkinson's Progression Marker Initiative, sponsored and funded by the Michael J. Fox Foundation, as well as an invited member of the Scientific Strategy and Planning Committee of the Alzheimer's Drug Discovery Foundation. 
Dr. Basi earned his Ph.D. from the University of Illinois at Chicago, and a B.S. in Biochemistry from the Ohio State University.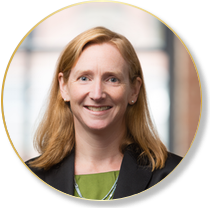 Vice President, Global Health Policy and Government Affairs
Diane Berry, Ph.D., has served as our Vice President of Global Health Policy and Government Affairs since December 2011.
Previously Dr. Berry worked for the federal government overseeing and implementing science and technology and public health activities, including CBRN defense efforts, across the legislative and executive branches. Dr. Berry served as a Subcommittee Staff Director and Senior Professional Staff Member for the House Committee on Homeland Security and worked at the Department of Homeland Security in the Office of Health Affairs in leadership roles including Chief Scientist, Director of Threat Characterization and Countermeasures, and Senior Biodefense Advisor. Previously Dr. Berry also served as a Senior Science Advisor at McKenna, Long, and Aldridge. She was a Science & Technology Policy Fellow through the American Association for the Advancement of Science.
Dr. Berry earned her Ph.D. in chemical engineering from Northwestern University and received her B.S. and M.S. in chemical/biochemical engineering from Tufts University.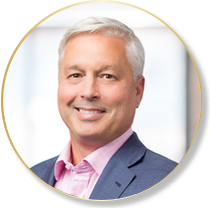 Senior Vice President and Chief Commercial Officer
Bo Cumbo joined Sarepta in January 2013 and serves as our Chief Commercial Officer.  
From June 2010 to January 2013, Mr. Cumbo worked at Vertex Pharmaceuticals, a biopharmaceutical company, where he served as Vice President of Sales and Treatment Education for the launch of Incivek, one of the most successful drug launches in the history of U.S. pharmaceuticals.
Prior to working at Vertex, Mr. Cumbo worked for Gilead Sciences, a biopharmaceutical company, for nine years in multiple commercial roles supporting the HIV, HBV and Cardiovascular franchises.  Mr. Cumbo has experience in sales, marketing, national accounts, federal accounts, treatment education and commercial strategy, as well as in building effective teams for successful competitive launches.
Mr. Cumbo started his career at GSK and has over twenty years of pharmaceutical and biotechnology experience, with over ten specialty competitive launches during his career.  Mr. Cumbo received his Bachelor of Science in Medical Technology from Auburn University.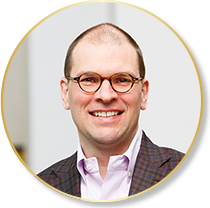 Senior Vice President, General Counsel and Corporate Secretary
Ty Howton has served as our Senior Vice President, General Counsel and Corporate Secretary since November 2012.
From September 2011 to June 2012, Mr. Howton served as the Senior Vice President, Chief Legal Officer and as a member of the executive team at Vertex Pharmaceuticals Incorporated, a publicly-traded biotechnology company, and in this capacity he participated in the general management of the company and oversaw all aspects of the Vertex global legal and compliance departments. Mr. Howton served as Senior Vice President Legal from July 2012 to November 2012. Prior to his appointment as Chief Legal Officer at Vertex, Mr. Howton served as the Chief Compliance Officer from September 2009 to August 2011 and, in this capacity, he was responsible for designing and implementing the Vertex corporate compliance program as well as chairing the company's Corporate Compliance Committee. From 2003 to September 2009, Mr. Howton worked at Genentech, Inc., a biotechnology company, where he served in a number of legal roles before becoming the company's chief healthcare compliance officer in 2006. Prior to joining Genentech in 2003, Mr. Howton was a member of the Sidley Austin LLP corporate healthcare practice where he advised on corporate transactions involving life science companies and provided regulatory counsel.
Mr. Howton holds a B.A. from Yale University and a J.D. from Northwestern University School of Law.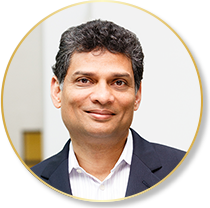 Executive Vice President, Chief Financial Officer and Chief Business Officer
Sandy Mahatme is our Executive Vice President, Chief Financial Officer and Chief Business Officer. He joined Sarepta in 2012 as Senior Vice President, Chief Financial Officer.
From January 2006 to November 2012, Mr. Mahatme worked at Celgene Corporation, a biopharmaceutical company, where he served in various roles, including Senior Vice President of Corporate Development, Senior Vice President of Finance, Corporate Treasurer and Head of Tax. While at Celgene, Mr. Mahatme built the treasury and tax functions before establishing the Corporate Development Department, focused on strategic, targeted initiatives including commercial development in emerging markets, acquisitions and licensing and global manufacturing expansion. Prior to working at Celgene, Mr. Mahatme worked for Pfizer Inc., a pharmaceutical company, for eight and a half years in senior roles in Business Development and Corporate Tax.
Mr. Mahatme started his career at Ernst & Young LLP where he advised multinational corporations on a broad range of transactions. Mr. Mahatme holds Master of Laws (LL.M.) degrees from Cornell Law School and NYU School of Law and is a member of the New York State Bar Association. Mr. Mahatme is also a board member of Flexion Therapeutics, Inc and Aeglea Biotherapeutics.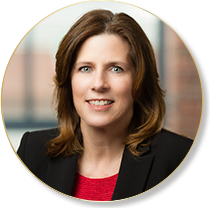 Vice President, Human Resources
Joan Nickerson joined Sarepta in October 2016 and serves as our Vice President of Human Resources.
Ms. Nickerson's experience includes over 20 years in human resources, working in higher education before transitioning into the biopharmaceutical industry. Ms. Nickerson started her career at Harvard University in the central human resources office and spent 13 years in multiple positions within the University in roles of increasing responsibility. Ms. Nickerson served as head of HR at Dyax, where she led human resources, facilities and administrative services until the company was acquired in 2016 by Shire plc. During her tenure at Dyax, Ms. Nickerson collaborated with the Executive Management team to drive employee engagement and a culture of accountability and collaboration to become the #2 Boston Globe's Top Places to Work in 2015 (for medium-sized companies). She managed employee growth of 30% over a 3-year timeframe, maintaining a retention rate at >95%, and developed and launched a Leadership Development Program for key talent in the organization. Her expertise spans across the many facets of human resource management, including compensation and benefits, which have served both the company and its employees.
Ms. Nickerson holds a Bachelor's degree in Business Administration from the University of Massachusetts, Lowell, and an MBA from Simmons College in Boston.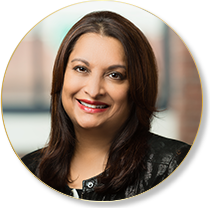 Senior Vice President, Chief Regulatory Affairs Officer
Shamim Ruff joined Sarepta in January 2013 as our Senior Vice President, Regulatory Affairs and Quality.
Ms. Ruff's experience includes more than twenty-five years in the biopharmaceutical industry, working with a diverse range of therapeutics including small molecules, monoclonal antibodies, oncolytic viruses and oligonucleotides. Her expertise in both domestic and international Regulatory Affairs spans early and late development across multiple therapeutic areas, including Rare Diseases, Oncology, Hematology, Antivirals and Bone Therapy Areas and includes extensive interaction with multiple regulatory agencies globally, including FDA (CDER/CBER/CDRH), EMA/CHMP, Health Canada, and PMDA.
Prior to joining Sarepta, Ms. Ruff served as Vice President, Regulatory Affairs at Sanofi where she was Head of Oncology Regulatory Affairs, responsible for leading Global, European, and CMC Regulatory Affairs teams.  She previously held senior positions at Amgen, Abbott and AstraZeneca where she had global oversight for the development and filings of multiple compounds, some of which had companion diagnostics.  In addition, Ms. Ruff has significant experience leading the preparations for FDA Advisory Committee Meetings.
Ms. Ruff holds a Bachelor's degree in Chemistry & Biology from the University of Leicester, UK, and a Master's degree in Analytical Chemistry from the University of Loughborough, UK.  Additionally, she is a Chartered Chemist and Member of the Royal Society of Chemistry (CChem MRSC), and is also an active member of DIA, RAPS and ASCO.